Croik:
Oh my I have a posting date, and it's the day after my birthday! Good thing I reached 20k!
I_RB:
FUCK YOU, YOU ROTTING DOUCHENOZZLE!!!!
Croik:
I...I_RB, what's the matter!? D:
I_RB:
NEED 10K MOARRRRRRRRRRR!!!!!
Croik:
But you said that 10k ago! ;o;
I_RB:
MOOOOOOAAAAAAARRRRRRRRR!!!!!!!!!!!!!
Croik:
But I even wrote the porn!
I_RB:
TOTALLY WEAKSAUCE PORN, FUCKBURGER!!!!
Croik:
: That is just uncalled for >:
I_RB:
DEAL WITH IT, TITFACE!!!!!!!!!!!!!
Croik:
I don't know what that means D:
I_RB:
No seriously you haven't even written the job yet, remember, the art came with a built in title, with "job" in it, implying there must be a "job" of some sort, and not of the "hand" variety, gettit?
Croik:
..... ;___;
I_RB:
STOP CRYING, LOOK WHAT YOU'RE DOING TO ADRIEN BRODY!!!!!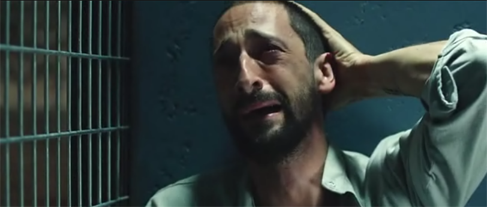 Croik:
Oh god please don't cry, I'm sorry D:
I_RB:
FEEEEEEEEEEEEEEEEED MEEEEEEEEEEEEEEEEEEEEEE NOM NOM NOM NOM NOM NOM NOM