Today, it's officially been one year since we brought Wesker home from the shelter! And how did he celebrate?
BY CHASING DOWN A GROUND SQUIRREL AND TRYING TO EAT IT
TK and I were walking him on our parent's property when the dumbest ground squirrel ever jumped out of its hole RIGHT in front of Wesker, leading to a heated chase! It happened so fast I only had enough time to think, "No way is he going to catch that--oh shit he got him AHHHHHHHHHHH drop it eeeeeeeeeeeee D8" And thankfully he dropped it right away when we told him to, but uhh... the squirrel did not run away. But when we came back later it was gone so... either it managed to limp off or the fox got it!? Or maybe the feral cats, or the hawks... Yeahhhhhhhh. Wesker got dental bones for his birthday after that.
We told our dad and he said GOOD BOY, he hates those things digging up the lawn, lol. Poor, dumb squirrel.
So HAPPY BIRTHDAY, WESKER, you make your namesake proud!!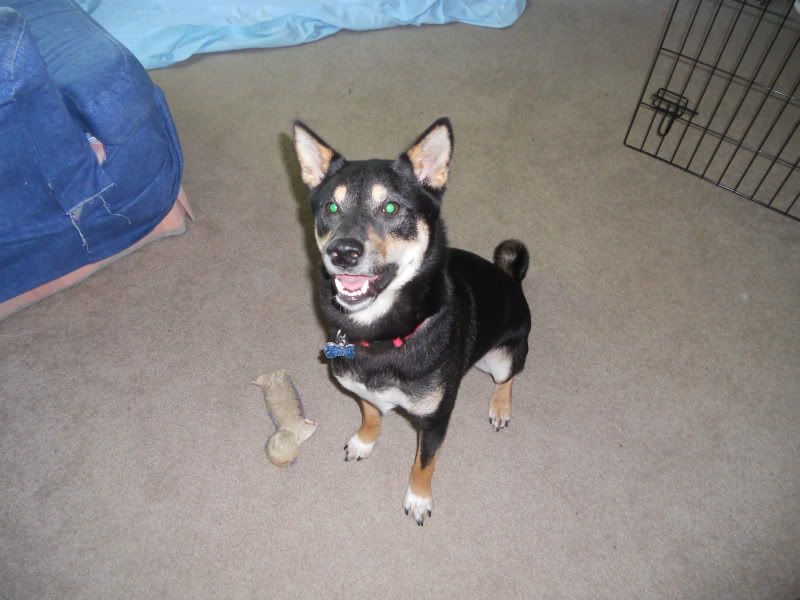 ( And here's some more pics! )